Luma 3DS 9.0 disponibile e rilasciato
Il celebre e più usato CFW disponibile per Nintendo 3ds e similari si aggiorna alla versione 9.0. Lo sviluppatore AuroraWright oltre a farci conoscere le novità ed i miglioramenti introdotti con l'ultima versione introduce alcune funzionalità avanzate per utenti esperti.
Ricordiamo che per qualsiasi modifica con Custom firmware sulla famiglia 3ds o 2DS Luma rimane il punto di riferimento in quanto permette l'aggiornamento della console ai firmware originali senza perdere la modifica ed offre interessanti menù di recovery e di boot che permettono varie opzioni di avvio e di sfruttamento del Firmware modificato.
Di seguito il Change Log
* Use open source reimplementations of the SM and PXI FIRM modules
* Fixed breakpoints in the Rosalina debugger (thanks @Nanquitas)
* Added RAM viewer/editor/dumper feature to Rosalina (thanks @LiquidFenrir)
* Rosalina now cleanly reboots the console when the option is selected
* Fixed Rosalina screenshots for RGB5_A1/RGBA4 framebuffer formats (used for example in Virtual Console titles)
* Stubbed isTitleAllowed to allow Nintendo-blocked titles to launch (outdated Ironfall/Flipnote Studio 3D/etc)
* ARM9 exheader and FS patches are now always applied as they cause no drawbacks
* Throw an error if file writes or emuNAND boot are attempted while the SD card is write-locked
* Display boot source on the bottom screen in the config menu
* The console will now shutdown when the shell is closed in the Luma menus, unless the user booted via ntrboothax
* Numerous Exception Handler fixes
* FatFS updated to v0.13
* Check if NWM is running before allowing WiFi toggling in Rosalina
Summary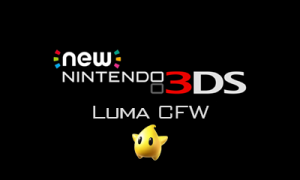 Article Name
Luma 3DS 9.0 disponibile e rilasciato
Description
Luma 3DS si aggiorna alla versione 9.0 introducendo alcune sostanziali novità e migliorando la stabilità delle versioni precedenti.
Author
Publisher Name
Publisher Logo